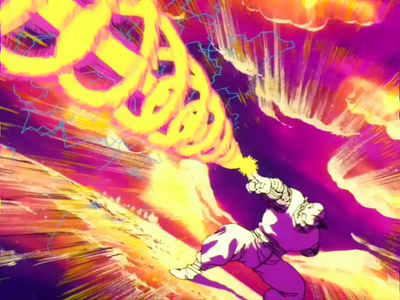 Special Beam Cannon (ma'ka'n'ko'sappo) Is a atack Piccolo used to kill Raditz in Episode 2.
Piccolo has trouble pronouncing the attack, as he struggled in the first few episodes to pronounce it (and eventually gave up) and in the Dragon Ball Z Kai abridged special, he pronounces it, "Makansappalappaka"
Ad blocker interference detected!
Wikia is a free-to-use site that makes money from advertising. We have a modified experience for viewers using ad blockers

Wikia is not accessible if you've made further modifications. Remove the custom ad blocker rule(s) and the page will load as expected.